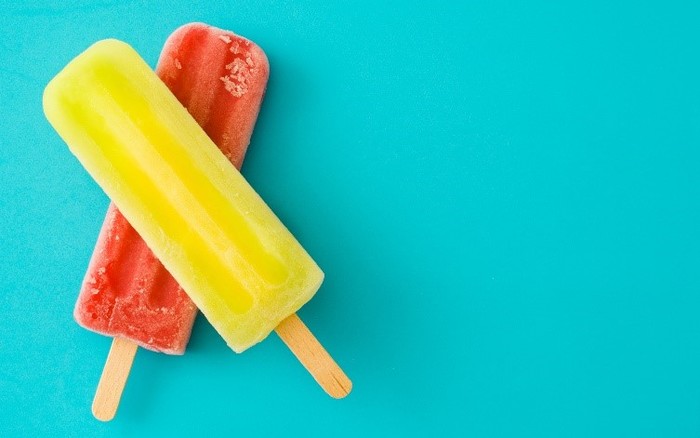 There's nothing better than a cool, sweet treat on a hot summer's day—except, maybe, one you make yourself!
With the warmer months upon us, we're taking a look at a few easy recipes to add to your galley repertoire. (Don't worry. They're easy to make, store, and enjoy on and off the water!)
Popsicles from scratch
Don't worry about buying a batch of popsicles before your next afternoon adventure. You can just as easily make your own variations at home!
With so many flavors to choose from, the options are endless—however, one simple recipe is sure to help you tackle most:
You will need:
Your favorite fresh fruit juice, yogurt, or smoothie
Ice pop molds
Pour the freshly-squeezed juice from your favorite fruit (or your favorite yogurt/smoothie) into molds. (In a pinch you can use an ice tray and toothpicks for mini pops.) Freeze overnight, then enjoy! For an added bit of flair, you can add pieces of the whole fruit into the liquid mixture so that when it's frozen, you see it shine through the translucent pop.
Rainbow skewers
Few things taste better than fresh, cool fruit on a hot day (especially one that's been spent swimming, splashing, and soaking up the sun!). In place of a traditional fruit salad, create personal "rainbow skewers." It's the same basic mix as a fruit salad (strawberries, grapes, melon, etc.) but assembled, piece by piece, onto a skewer in rainbow order. The end result is a fun, easy-to-enjoy treat that can be consumed sans fork or plate.
Boater's bruschetta
For an afternoon snack that satisfies your taste for all things Mediterranean, why not try a classic bruschetta? It's sure to please as a standalone snack or as a precursor to dinnertime deliciousness. Simple top a toasted baguette with the following mixture, refrigerated for an hour before serving:
4 medium diced tomatoes
2 tablespoons parmesan cheese
1/4 teaspoon pepper
1/2 teaspoon salt
4 minced garlic cloves
1/4 cup olive oil
3 tablespoons chopped basil
The best part about a "boater's bruschetta" is that the bulk of it can be prepared way ahead of time (when you're still on land!). Chill it on board in your refrigerator, then serve it up with warm bread for a treat that's sure to "wow" your passengers.
These treats are sure to hit the spot on your next Chaparral adventure. Share your own refreshing recipes with us below!