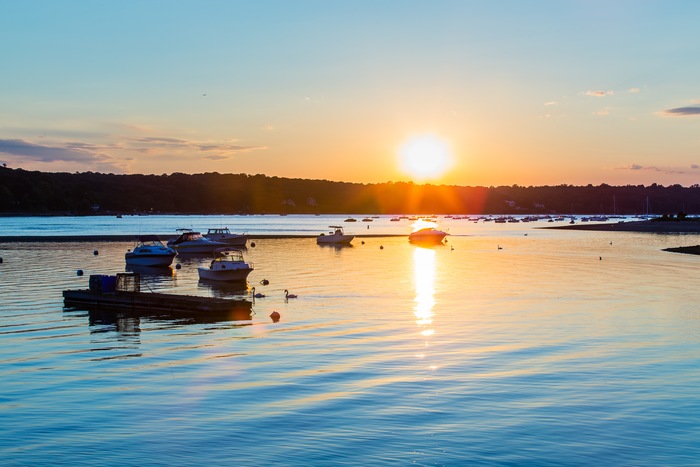 Big city living doesn't mean you have to give up nature's small pleasures—in fact, if you're in the Big Apple, you're not far at all from some of New York's best lakes!
Whether you're craving a quiet weekend away, or simply want to spend a little more time at your destination (and a little less on the road), here are three local lakes less than two hours away from the heart of the city.
Lake Kanawauke
Surrounded by vibrantly-colored trees and a seemingly endless stretch of water, without a skyscraper in sight, Lake Kanawauke makes it easy to forget that you're a little more than an hour away from the city! Filled with largemouth bass, pumpkinseed, yellow perch and more, it's the perfect destination for honing your fishing skills away from the hustle and bustle of New York City to the south. And of course, if you just want to sit for a while and soak in the natural scenery of the lake, you're free to do that, too, from Kanawauke's endless shores. You're sure to find plenty of breathing room on this lake—after all, Kanawauke comes from the native Onondaga word for "place of much water!".
Cold Spring Harbor
The family-friendly community of Long Island's Cold Spring Harbor makes it an excellent stop to play on your day off, without ever requiring more than a one or two-hour trek out of the city. Picturesque cottages dot the lake here, where boating, waterfront hikes, and woodland treks are all waiting to be enjoyed.
Rockland Lake
At just over an hour's drive out of the city, Rockland Lake offers a burst of greenery and on-the-water fun you'll be itching to plunge right into (once the weather warms up, of course!). The lake sits atop Hook Mountain, near where the mountain meets the Hudson River so you can fish in surprising serenity quite literally above the world below. While fishing, keep an eye out for bass, black crappies, and maybe (just maybe) a large tiger musky, the likes of which have been said to have been spotted in the water on occasion.
The city that never sleeps stands in stark contrast to these sleepy, laidback boating spots. Enjoy them with family and friends as you savor the best of both worlds—city living and natural escapes!