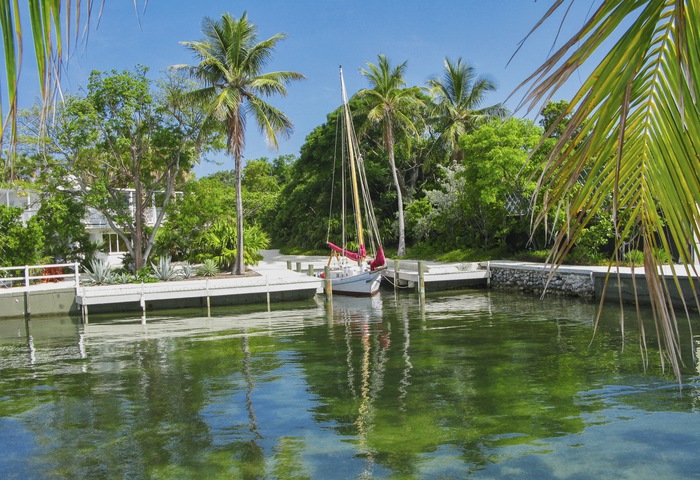 It's no secret that Florida is a top spot for all things vacation—from the bustling beachside streets of Miami, to the thrill seekers' capital of the world, Orlando. But there's more to Florida than these popular excursions—there's a quieter, simpler side that boaters and anglers flock to every year for fun and relaxation on the water (and even more charm on land!).
In today's blog, we will be exploring the simple side of Florida. Read on for inspiration and a chance to find your next Chaparral getaway!
Islamorada
The Florida Keys are no well-kept secret—but the well-informed boater knows where they can go to enjoy a simpler experience. This spot is Islamorada—the Spanish name for "village of islands"—and it lives up to its name, providing visitors and locals alike with an enchanting getaway by the water. You can cruise up to spots like Founders Park, where on-land recreation meets the sparkling blue waters calling your name. You can even pull up with ease to waterfront dining at Island Grill and other nearby venues. Those who know Islamorada know that a life on the water, is a life well-lived, and much of the village's amenities reflect that.
Boneyard Beach
You won't want to swim or boat directly in front of Boneyard Beach, where the bleached remnants of a forest—not true bones—jut out of the water, making for a picturesque, back-to-nature experience. For a smoother experience after you've seen the trees, head north to Amelia Island (right by the Florida-Georgia border), where boating and beach fun is even easier.
Emerald Coast
The Emerald Coast of Florida (situated at the state's panhandle) does feature popular sites like Panama City and Pensacola, but it also includes quieter getaways that truly live up to the coast's famous name. Santa Rosa Beach is one such spot, where white sand meets the vivid blue-green water, water so famously calm that it serves as a prime destination for stand-up paddle boarders and others seeking a tranquil experience.
Lake George
Florida is known (rightfully so) for its beautiful coastline—but don't forget about the often-overlooked interior treasures! Lake George is a clear, shallow lake that stretches far and beautifully reflects the skies and trees above it. It's a popular getaway for boaters, kayakers and other water lovers who enjoy the serene nature of this landlocked spot, located in North Central Florida on the St. John's River.
Oleta River State Park
When you hear that Oleta River State Park is accessed via North Miami Beach, you may be wondering—what's so serene about that? While Miami and its nearby cities may be busy, the on-the-water experience you'll find here is not. You can cruise past mangroves on your very own kayak or canoe, soaking up the sights and sounds of a jungle-like setting. Once you make your way through the kayak trail and into a clearing, you can easily access popular get-together spots like the shallow Haulover Sandbar, where you can see the city skyline without ever having to get too close to the hustle and bustle of city life.

When it comes to these simple getaways, you're sure to enjoy an experience that's as relaxing as it is rewarding. If you know of a top Florida spot we didn't cover in today's blog, share it with us below!