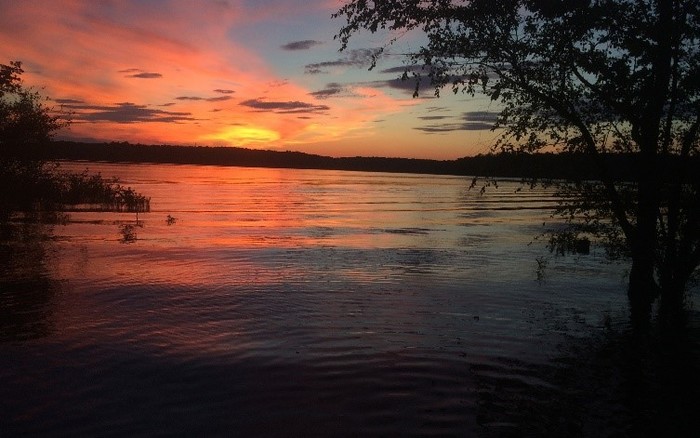 Two states. 50,000 acres. A million things to explore—Kerr Lake's "big" reputation is one rightfully earned, a testament to its abundance of opportunities for every kind of cruiser, camper, and outdoor adventurer.
You'll find Kerr Lake on the border of North Carolina and Virginia, where this southern gem dominates the local boating and fishing scene. Take a trip here and you'll soon see why!
Until then, take a look below as we explore the ins and outs of this beloved getaway destination.
Living on the lake
You can, indeed, live around the lake—or get a taste of the cozy, woodsy lifestyle by way of an overnight cabin—but accommodations aside, it's easy to feel like you live here thanks to the sheer amount of time you will spend on the water. The varied landscape you will see, and people you will meet, shape an experience that's nothing if not well-rounded.
Start on the North Carolina side, for example, and get to know the family-friendly community atmosphere by camping, hitching up your RV or simply enjoying a picnic at the Kerr Lake State Recreation Area. You'll find local live music at the Ridgeway Opry House and, when you venture up into Virginia territory, regular fish fries and Friday night dances in Clarksville, a spot equally beloved for its nighttime fishing opportunities.
When it comes to getting on the water, you're sure to enjoy just as varied of an experience. When you're not fishing for catches like largemouth bass (in ample amounts) or bluegill and white perch, you can explore the nooks and crannies that characterize Kerr Lake's winding shoreline. For high-octane water sport fun, or cruising surrounded by the expansive blue horizon, you'll want to head to the main channel—the center of the lake, especially as it crosses into Virginia, is the widest part and a popular zone for open-water fun.
Because the lake is so amply-sized, with an abundance of shorelines to explore, you can even cap off your day with a scenic sunset from wherever your travels take you.
Whether you're a North Carolina or Virginia native, a local or out-of-town adventurer, you'll find your people at Kerr Lake—and some choice cruising, too. Come out and see for yourself!