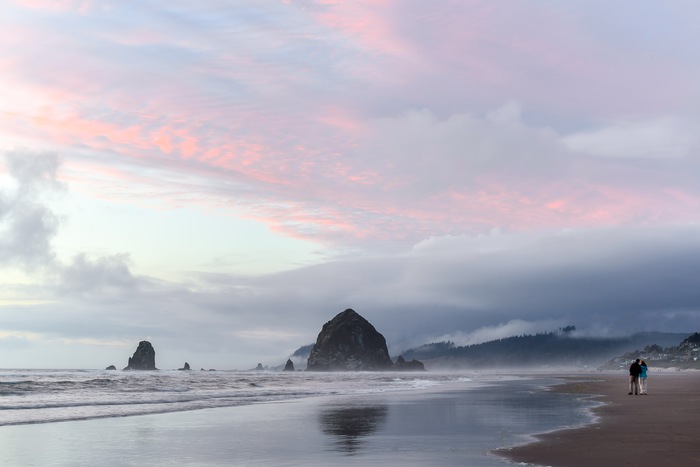 The holidays may be over, but the "most wonderful time of the year" doesn't have to be! You can extend the feeling of fun and relaxation by planning a post-holiday getaway to a spot you love.
If you're stumped for destination ideas, we might be able to help! In today's blog, we're highlighting some of the world's most beautiful destinations—the on-the-water spots that seem to be pulled straight from exquisite watercolor paintings. Take a look!
Fondation Claude Monet
What better place to get an artful perspective of the water, than to visit the spot that inspired French painter Claude Monet's famous water lily paintings? The Fondation Monet in Giverny, France is a perfect spot for reflection and relaxation, where you can see the lush green surroundings in person, not just on paper.
Sunset at Bora Bora
Bora Bora is perhaps best known for its crystal blue waters and stunning remoteness, a seemingly floating getaway in the middle of the Pacific Ocean. While it's a prized spot for snorkelers, the view above the water is just as mesmerizing, especially at sunset—peek above the surface to see the rich, vividly painted sky and the golden hour shadows cast on the area's famous green mountains.
Mirror Lake
Mirror-like reflection—where virtually every landscape feature is painstakingly replicated in the reflective surface below—seems like something only a carefully crafted painting could pull off. But once you see Oregon's aptly-named Mirror Lake, which perfectly captures the view of Mount Hoot above it, you'll see that nature and art are more alike than you think.
Haystack Rock
Another Oregon landmark, Cannon Beach's Haystack Rock, sticks out quite like a sore thumb from the beach's otherwise smooth, serene landscape—but its sheer size and odd appearance make it seem like something out of a whimsical painting. You won't regret enjoying an afternoon by the water with this larger-than-life rock to your side.
Venice Canals
We can't forget about one of the most picturesque on-the-water destinations in the world—Venice, Italy, and its world-renowned canals. Quaint buildings of every color dot the waterways here, making for a fairytale-style passage through the city you can't find anywhere else.
We hope that these ideas fuel your inspiration for future getaways. There's no better time than the present to enjoy a one-of-a-kind spot you've never been before!