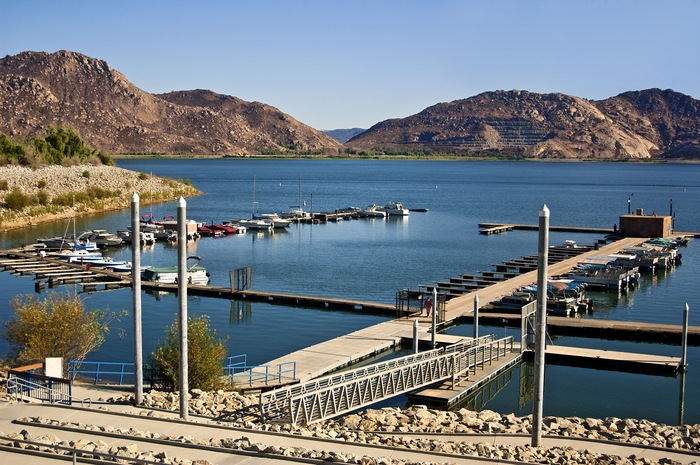 Southern California is known for sunny skies, year-round warmth, and a plethora of aquatic destinations worth jumping (or boating) right into. From Tilly's Marine in Norco, you can experience them all.
In today's blog, get to know this local Chaparral dealer—as well as a few nearby spots to enjoy on your trip to the Golden State!
Inside Tilly's Marine
Tilly's Marine came onto the scene in 1985, when founder Brett Tilly decided to put his passion for boating and water sports to use. He created a company that, with time, would become an essential contributor to Southern California's boating culture, serving the region's need for year-round access to boats, parts, repairs, and—most importantly—access to the aquatic charm of California.
The best of Southern California boating
Once you stop by Tilly's Marine, what's next on the itinerary? The answer depends on your boating style and your definition of an aquatic paradise. Of course, we can't help but recommend a few especially choice spots! They include…
Lake Perris: Lake Perris, also known as the Perris Reservoir, sits nestled among the rolling mountains of the Inland Empire. A quick drive from Norco, this lake is perfect for the all-around adventurer. The water's rich blue surface allows for boaters and water sport enthusiasts to spread out and enjoy a nice, full day of fun surrounded by nature. What's even better is what sits at the center of the lake—a hiker's gem known as Alessandro Island, a destination accessible only from the water. The view from the island is worth enjoying, as you'll get to soak up the sight of your boating route from an all-new perspective! After all, is said and done, and your feet need a rest, you can unwind and catch some sun on the lake's placid Bernasconi Beach.
Lake Hemet: For more on-the-water fun, head to Lake Hemet. This fixture of San Bernardino National Forest offers up a great place to set up camp between the thick tree cover and the water that abounds beyond the shore. You'll get to enjoy the lush rolling landscape from the water, either by boat, personal watercraft like a kayak or canoe, or even from the family-friendly water park area that sits on the lake's shore. Lake Hemet offers an easy way to pack in a full day (or even week!) of fun into your trip.
Big Bear Lake: Another San Bernardino area gem, Big Bear Lake is full of aquatic opportunities. While the area is known year-round for its abundance of activities (from skiing to sightseeing), one of the best ways to experience it—in the summer, anyway—is to just get in the water! You can bring out your Chaparral for a cruise along the lake's spacious perimeter, where tree-lined shores offer you a chance to cool off under the shade and meander into natural nooks and crannies of the coast, each with its own unique vibe and things to do. In addition to classic pastimes like waterskiing, you can bring a kayak or other small vessel on board with you to serve as a means of getting even closer to the unique features of Big Bear.
Of course, these spots are just the beginning! From Norco, you are never more than an hour-odd drive from popular destinations like Long Beach, San Diego, and much more.
If you're in town, be sure to stop by Tilly's and check out the latest Chaparral has to offer! And don't forget—if you're closer to the coast, Tilly's also has locations in Ventura and Huntington Beach, so you're never far from great deals a new ride.