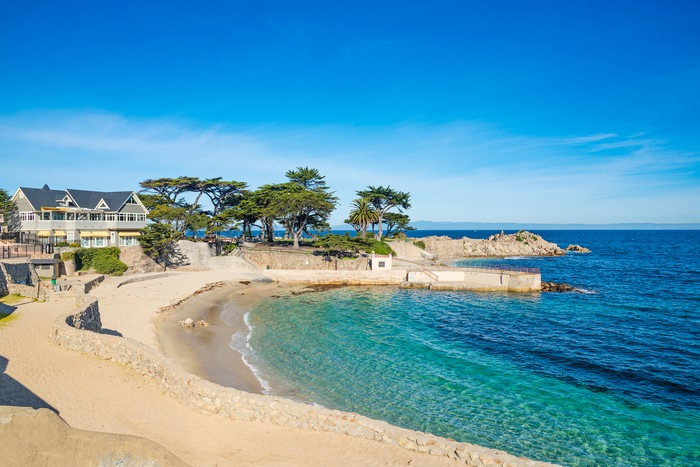 Looking for your dream summertime getaway? The answer might lie off the beaten path… at the heart of on-the-water small towns brimming with character and coastal fun.
Knowing where to go can prove tricky, though—especially since the best small towns are, inherently, out-of-the-way destinations. But here's a head start: Answer the next few questions to find the sort of small-town vibe you're looking for, then find out a few of our favorite vacation recommendations for you and your crew. Just read on!
What's your favorite way to experience the water?
Fishing with friends and family—and seeing who can land the biggest catch
Easygoing cruisin' and watching marine animals in action
Admiring historical haunts and island scenery
How do you prefer to get around on vacation?
No car keys for me—I never leave the water!
I'll rent a car to take day trips to nearby attractions
I enjoy walking around for food, shopping, and fun
Take a look in your ideal vacation suitcase. What are you packing?
Flip flops, swimsuits, and tees—I'm all about comfort and water-friendly wear
Wetsuits for spur-of-the-moment surfing, and a light jacket for cool nights
Classic nautical garb: boat shoes, collars, and layers for land-to-sea fun
How long do you plan to visit?
A week or two—plenty of time to explore without being rushed
A long, fun-filled weekend is all I need
An extended trip—I'd like to stick around to see summer turn to fall
What's your favorite vacation meal?
Fresh, blackened mahi-mahi—especially if I've caught it myself!
Sushi, sushi, sushi—and the occasional glass of wine
Nothing beats good lobster
If you answered mostly A's…
If you answered "A" twice or more, you may be interested in a Florida Keys vacation! Unlike busier spots like Miami or Fort Lauderdale, the Keys are known for a quieter, small-town style and plenty of beautiful vistas to explore. Cities like Islamorada or Tavernier are known for their stellar offshore fishing opportunities, as well as charming on-the-water lunch spots that can even cook your catch of the day for you (it doesn't get fresher than that!). Here, it's all about embracing an easygoing pace. You can travel from key to key without ever seeing a busy highway. Dock your boat where you eat and sleep, then explore your days way—enjoy the water for all it's worth!
If you answered mostly B's…
Your vacation style is well-suited to California's small coastal towns! We especially like those that line Monterey Bay, such as the town of Pacific Grove. Noted for its charming bed-and-breakfast accommodations and beautiful bay views, this town offers you the chance to enjoy everything you love about West Coast water—like surfing, or watching for area blue whales from your Chaparral—in a truly serene atmosphere. Pacific Grove is characterized by rocky coastal outcrops, vivid displays of purple "magic carpet" flowers, rolling mountain views and, of course, the big, beautiful Pacific Ocean. You can stick to the small-town digs or explore around the coast—head to the nearby Monterey Bay Aquarium, or cruise across the bay to Santa Cruz!
If you answered mostly C's…
Your tastes make small-town Maine a "must" this summer! New England's boating culture is a long and time-honored tradition, one you'll love being a part of. Camden is an especially bright point of the Northeast, a beloved destination noted for on-land beauty—a walkable downtown is characterized by charming pubs, seafood stops and colorful, historical facades—as well as on-the-water fun. Go island-hopping or see historical landmarks like the Curtis Island Light from the water—West Penobscot Bay is your go-to thoroughfare for it all. For extended-stay vacationers, sticking around to see the first foliage of fall is a worthwhile goal.
The bottom line? Wherever you travel is sure to help you unwind and rediscover what you love most about the water—and therein lies the beauty of a small-town getaway! We hope today's quiz helps you find the one that's perfect for you.