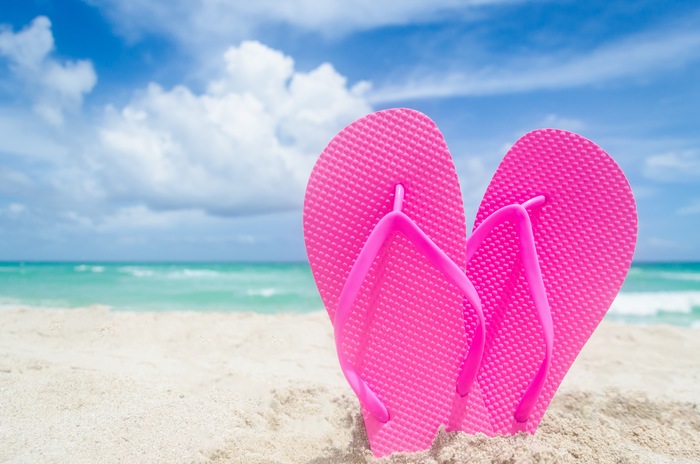 Looking for the perfect Valentine's Day plans? We've got you covered—pair your Chaparral with boat show tickets and the breezy, romantic air of Miami for an unforgettable getaway.
With the first day of the Miami International Boat Show falling on Valentine's Day, now is the perfect time to enjoy some boating fun with a sweet, holiday twist. Read on as we share a few of our favorite ways to celebrate the special occasion.
Indulge in boat show luxury
When better than Valentine's Day to indulge in a bit of luxury? Your perfect getaway is easy to enjoy thanks to lux boat show touches, such as the VIP Experience. Your VIP status gives you complimentary wine and other refreshments, carved meats, made-to-order pasta and delicious desserts worth sharing with your Valentine. Plus, the air-conditioned lounge space gives you the chance to kick back, relax and enjoy gorgeous Miami vistas—is there any better date night venue?
The boat show is also the perfect spot to pick up couples cruising skills! Seminars on the cruising lifestyle, and cruising as a duo, will give you the info and advice you need to embark on that great on-the-water getaway you've been dreaming of.
Have a handmade picnic
When you're busy exploring Miami, you might find that the perfect date is a breezy beach picnic! Pack a few local delights, such as Cuban sandwiches and fresh Florida strawberries, and cap off your meal with a sweet dessert. For a bit of Miami flair, you can't go wrong with a decadent chocolate cake from Havana Harry's.
Picture-perfect picnic spots are all around the city. South Beach is a central location worth checking out, while Crandon or Matheson Hammock Park are two options for a quieter getaway. Wherever you go, the sea breeze is sure to provide the perfect picnic ambiance for your outing.
Go cruising
Speaking of the sea breeze—why not take your picnic to the water? Or enjoy a leisurely sunset cruise? Your Chaparral grants you access to an abundance of Miami destinations beloved by boaters everywhere, as well as all the quieter, out-of-the-way spots you'll discover from a local perspective!
If you're a couple that loves the spark of big city living, spend some time exploring the Miami River as it winds through Brickell. If you prefer a quieter, back-to-nature experience, be sure to explore the dreamy shores of Key Biscayne.
You can even hop into a kayak and enjoy a sweet, leisurely paddle around Hobie Beach by Virginia Key. Just minutes away from the show weekend fun, it's an ideal way to share some downtime at the heart of Miami's barrier island paradise.
Enjoy a leisurely stroll
In true romantic fashion, Miami is your perfect place to enjoy a long walk on the beach—but that's just the beginning!
Take a walk down Collins Avenue for a vibrant experience, and access to some of the best nightlife Miami has to offer—or stick to the beach and get your feet wet as you stroll down South Beach, or any one of Miami's quieter beach destinations. If you don't want to stray too far from the hustle and bustle of downtown, spend some time walking along the tree-lined riverfront! There's no wrong way to enjoy your Valentine's Day stroll here in Miami.
Catch sunset over the Bay
From the boat show location at Virginia Key, you're perfectly positioned to catch a beautiful Biscayne Bay sunset. Hop on board and enjoy the gentle motion of the water below as the temperature cools, the breeze settles in, and the city comes alive under the warm Florida sky. There's no place quite like Miami, and no sunset quite like a Miami sunset, so be sure to discover those classic swirls of color in person this Valentine's Day.
Your dream itinerary awaits—just add that special someone for an adventure you're both sure to love!