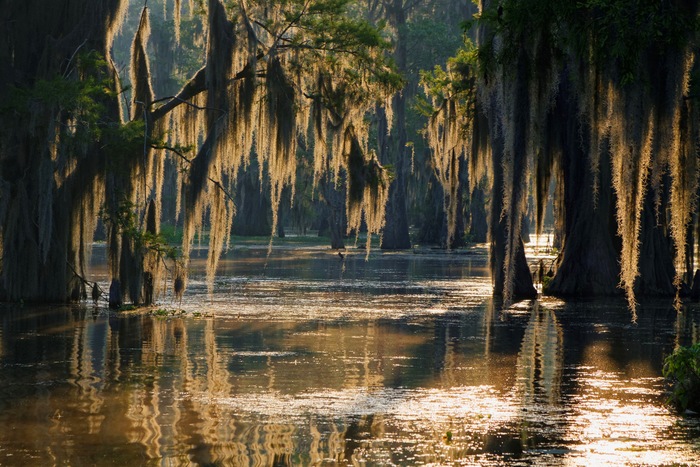 Where the Gulf Coast turns into a brackish jungle of sorts, where the shores are as rich in wildlife as they are in Cajun culture, that's where you'll find the bayou.
In today's blog, we're exploring this one-of-a-kind landscape and sharing some of the best spots worth exploring on your Chaparral. Gear up and take a look!
Fred Gannon Rocky Bayou State Park, Florida
When you think "bayou," your mind probably jumps to the famous shorelines of Louisiana. While this state is the one most famously associated with the bayou, however, it's not the only one to boast the famous swampy landscape. Even Florida, its neighbor to the east, is home to a few such spots worth exploring!
Fred Gannon Rocky Bayou State Park is situated in Niceville, a city on Florida's panhandle. In addition to swampy aquatic trails (where tree canopies mask the wealth of wildlife like gators, herons, and more underneath), there is the wide-open expanse of Choctawhatchee Bay which provides you an excellent space to spread out and enjoy a cruising adventure on your Chaparral. With that famous bayou tree cover surrounding the water, you can soak up sun or shade as you please.
D'Arbonne Bayou, Louisiana
Next stop, Louisiana! Farmerville's D'Arbonne Bayou is home to a lake of the same name, where anglers, water sport enthusiasts, and wildlife watchers alike come to congregate for year-round adventures.
There are a whopping 15,000 acres of lake surface to savor, making Lake D'Arbonne one of the biggest in the state. You can hike around it, or use it to kickstart your trip up the bayou, but we think you're best experiencing it firsthand: from the lake itself. Fish for catfish, test out your new water skis, or hop from your Chaparral into a canoe or kayak and explore the winding paths created by the submerged cypress forest. Unlike some swamp destinations, which can be seen but not easily traveled through, D'Arbonne Bayou and its accompanying lake put you right in the middle of the sights, sounds, and experiences of life on the bayou.
Bayou La Batre, Alabama
Alabama, another Gulf state, is unsurprisingly another top spot for exploring the bayou in all its glory. Take, for example, Bayou La Batre: a fishing town, bona fide bayou, and big-screen destination which served as the home of the fictional "Bubba" of Forrest Gump fame.
Seafood was a big part of that movie, and it's a big part of life here in Bayou La Batre, which is actually Alabama's aptly-named Seafood Capital. You can test the waters for yourself and go fishing, or simply enjoy the ride on the open water before heading back to shore for an authentic seafood dinner.
It may take some careful maneuvering to make your way past the cypress tree cover and winding waterways of the bayou—but once you do, boy is it worth it! Share your own photos and stories of your time in the bayou with us below.