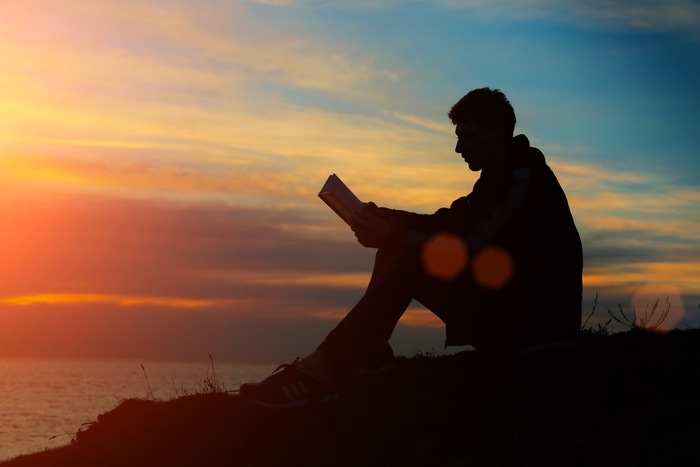 At the holiday season, there's no gift quite like a brand-new Chaparral—even if the tag reads "from you, to you!"
Because the gift of a boat is one that keeps on giving, and giving, and giving, promising never-ending days spent doing what you do best: enjoying the water alongside family, friends and the great outdoors.
Of course, if you live in a cooler climate, it may still be a while before you can hit the water and experience the thrill of boating firsthand. But who says you can't still savor the season as a first-time boater? There are plenty of ways to enjoy your new gift, and prepare for it, even before you cruise off for the first time… and today we're tackling just ten of them. Take a look.
Smile
If you're a new boat owner this holiday season, there's a lot to be happy about. Not only is winter one of the best times to purchase a new boat, but it gives you the chance to prepare for the season and get your vessel ready ahead of time—so that come spring opening, all that's left to do is hit the water!
Explore local boat shows
You might already be familiar with the boat show scene by now—in fact, maybe that's how you stumbled upon your new boat! But don't overlook the power of boat shows beyond simply picking out new boats. Boat shows give you the chance to get connected with a community, learn enormously helpful skills through hands-on workshops and seminars, and have fun in the boating world before you even hit the water. Plus, while you're at the boat show, you might just discover new things and destinations you want to try, too.
Get in a workout
Boating is no small task! Practicing for your first few cruises with a wintertime workout (by practicing lifting, endurance or even riding on a snowboard to prepare for the aquatic version) is a great way to work up a sweat and prepare for the thrills ahead, especially if you're planning on intensive sports like wakeboarding or deep-sea fishing.
Read, read, read
Whether it's a sports magazine or travel guide to a new destination, why not get in some reading before spring opening? Pick a scenic spot by your favorite body of water and learn about the thrills that lie ahead.
Hone your technique
One of the greatest tools at the modern boater's disposal? The power of the internet! Spend time watching videos and learning from online guides how to land a catch, trailer your boat and much more.
App-ly your skills
Another great way to utilize the online world of boating is to check out apps on your smartphone! From apps that provide you with fishing charts to weather updates to fish identification and everything in between, now is a great time to familiarize yourself with how they work and what they do.
Give the gift of boating
Kids are known for giving gift "coupons" on birthdays and holidays—credits for a clean room, washed car or other chores. Who says you can't do the same this holiday season? As a brand-new boater, plan outings with friends and family to explore new destinations as soon as springtime rolls around—it's a gift they are sure to treasure.
Go shopping for gear
Just can't wait to sport your on-the-water spirit? Pick out Chaparral gear on our site as gifts for yourself or your loved one. It's a great way to feel closer to the water and the boating community even before you're ready to explore.
Explore your future stomping grounds
Do you have a specific place in mind you'd like to visit once the weather warms up? Try exploring it ahead of time! You'll get to see a new side of the space not often seen by summertime visitors. Against this quieter backdrop, you will be able to get your bearings and familiarize yourself with local marinas, fuel-up spots and popular cafes worth checking out in between trips on the water.
Prepare a float plan
The United States Coast Guard provides boaters with a way to keep loved ones on shore in-the-know about their plans on the water. The float plan is a great way to ensure peace of mind for boaters (first-timers and experienced cruisers alike), and it can be filled out ahead of time. Just be sure to change it once you're ready to ride for specific details such as date and itinerary.
Take a warm-weather vacation
If you really can't wait for the spring season (and, thus, boating weather) to roll around, why not take a warm-weather vacation? It's a fantastic way to make a memorable holiday excursion. You're not likely to forget your first boat trip, especially one set in the heart of a warm-weather paradise.
Ready to go? With these tips and a thirst for adventure (you've already got that), your first outing is sure to be one for the books. Until then, savor the season as a first-time boater and see where your new gift takes you!