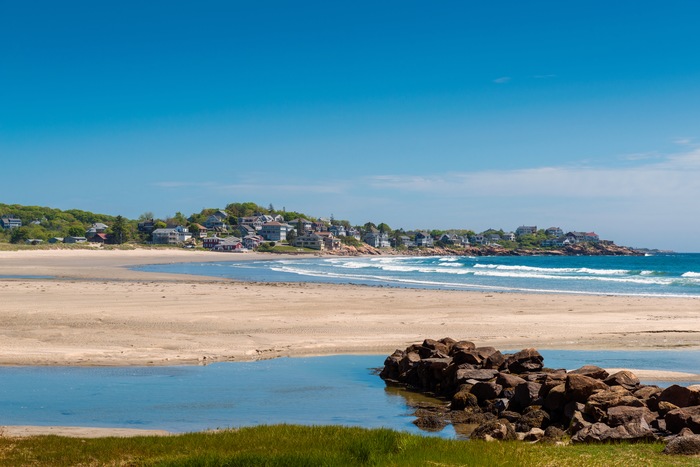 Ah, Gloucester. Here's a city that is hard to pronounce—but supremely easy to enjoy.
This New England gem—a coastal city on Massachusetts' other cape, Cape Ann—offers boaters and beachgoers the chance to indulge in an idyllic, authentic maritime paradise.
A quieter take on the cape experience, Gloucester's shores provide just what you need to soak up some sun, enjoy a leisurely cruise and brush up on your history, too—it's known as "America's First Seaport," after all, a thriving fishing center before America was, well, America.
Read on as we explore the rich charm and culture of Gloucester. (Remember, visitors, that's "Glaw-ster," not "Glaugh-chest-er." It's a tricky one!)
A cruise through the past
Gloucester gets a lot of things right—its beautiful beaches, charming character and pervasive boat-happy culture. But what really sets Gloucester apart is its history, a sense of colonial America that permeates everything from its oceanfront architecture to landmarks like "Man at the Wheel," or the Gloucester Fisherman's Memorial, a bronze statue that commemorates Gloucester's first 300 years.
That sense of history is well-placed here, as Gloucester was one of the first settlements among the early Massachusetts Bay Colony—older even than neighbors Salem and Boston! To cruise the waters here is to immerse yourself in the past, traveling the waters that once carried some of the country's earliest explorers, anglers, and settlers.
A top spot to whale watch?
Boating here offers something truly special: the chance to see some of the ocean's most majestic animals, in action!
Summertime is prime time for whale watching in New England, and Gloucester is in an especially choice spot to do just that—situated between two active feeding grounds, Jeffreys Ledge and Stellwagen Bank, Cape Ann lets you embark on an adventure to spotting humpbacks, minkes and even friendly-faced harbor porpoises (to name a few!). There's nothing like an encounter with a whale to spice up a leisurely coastal cruise, that's for sure.
Beach views galore
It wouldn't be summer vacation without the beach! Gloucester and the greater Cape Ann area offer exactly that. After a day of cruising the shores past iconic sights like Milk Island's craggy shores, or the red facades of nearby Rockport, lounge around in the sand on one of the great area beaches. Good Harbor is a popular place to start, renowned for its white sand and views of nearby Salt Island (to which you can actually walk around high tide!). For a quiet adventure, the idyllic shores of Half Moon Beach at Stage Fort Park offer a relaxing retreat equally worth exploring.
Massachusetts must-eats
Of course, when you're in Massachusetts, you owe it to yourself to indulge in some of the state's classic coastal eats. Lobster is perhaps the most famous of these, a seafood treat that can be enjoyed in a roll, salad, bisque, or served alongside your favorite sides (and, of course, plenty of butter!). Captain Carlo's on the water offers one great place to dig in—a breezy dockside environment you'll enjoy after a thrilling day on the water.
Finding your New England Chaparral connection
As you cruise around New England, don't forget to meet the region's prime Chaparral dealer! Twin City Marine, located just north of Pawtucket, Rhode Island, has been serving the area for more than 60 years—so whether you're searching for the perfect Chaparral, or just some advice on great spots to cruise, they've got you covered.
For a breezy, beautiful late summer getaway, it doesn't get much better than Gloucester! Enjoy this Cape Ann gem from your Chaparral for the quintessential New England experience.