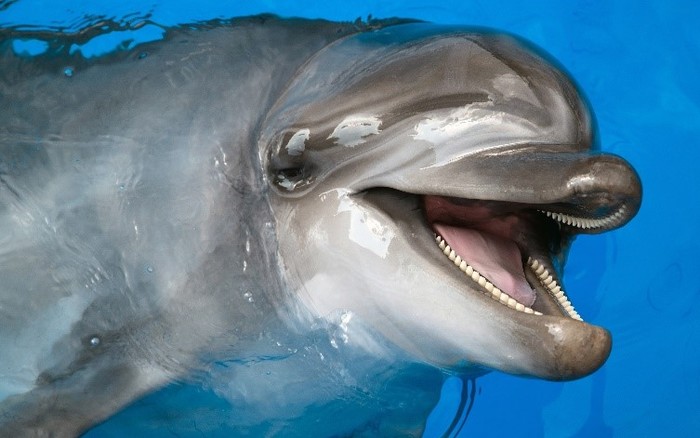 Boating to the Bahamas this summer? Be prepared to say "hello" to a few friendly faces along the way!
Playful dolphins are known to make their home in the warm waters that lead to the Bahamian islands. They thrive in shallower depths and don't shy away from human contact, so you never have to strain your neck to see them in action.
Want to learn more about the dolphins who make the Bahamas their home? Take a look at today's blog!
A family affair
You won't just see one type of dolphin on your trip to the Bahamas—in fact, if you're lucky enough to see any, they're likely to be varied members of the same family: some, uniquely speckled in white markings. That would be the Atlantic spotted dolphin. Its spot-free counterpart, the instantly recognizable Atlantic bottlenose dolphin, is also a frequent fixture of Bahamian waters.
The best part? Dolphins are intelligent, incredibly social animals—so you're likely to spot more than one at a time as they travel in pods and skim the top of the water as if to say "hello."
What to expect
So if you happen to spot a dolphin on your Bahamian adventure… what comes next?
It may seem counterintuitive (after all, dolphins seem to love company!) but one of the best things you can do is keep a relative distance. As you idle, watch and admire from your position without immediately drawing closer. You might be in the water when you spot a dolphin or its pod. If it comes near you, stay calm and watch as it peeks from below the water or nuzzles its fellow dolphin. It's how they bond! It will, of course, be tempting to reach out and play with your new marine companion, but keeping your hands away can help the dolphin feel more comfortable around you—and, as a result, more likely to stick around.
Preparing for company
Want to improve your chances of spotting a dolphin on your trip to the Bahamas? Go where they go! Specific spots for spotted dolphin sightings include Bimini Island, for example. Bring binoculars for the chance to spot the playful mammals from afar, and—of course—a waterproof camera or smartphone to capture the one-of-a-kind experience of one coming to greet you and your crew!
No two animal encounters are the same—but no matter the kind of dolphins you meet on your way to the Bahamas, your Chaparral offers you a front-row seat to savor it all.
Have you ever spotted a dolphin in the wild? Share your photos and stories with us below!