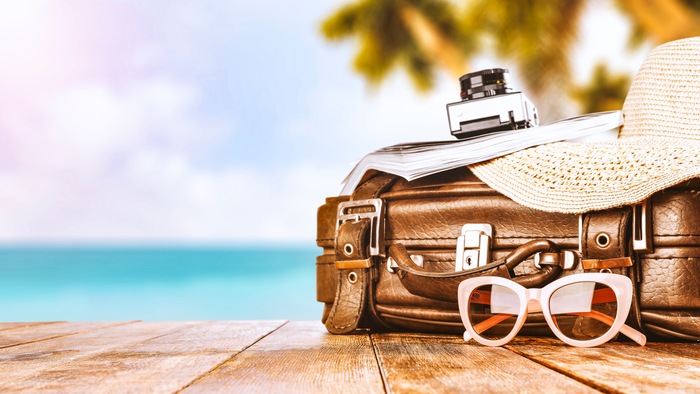 They say Thanksgiving is one of the busiest travel times of the year—and it's easy to see why!
As millions of Americans take to the country's highways and byways to get home for the holidays, traffic might start to seem busier than usual. Why not avoid it altogether?
No, we're not talking about staying home—simply getting there in a different way! Instead of sitting in your car, get out on the water and take the "road" less traveled by cruising this Thanksgiving.
It's a ready-made solution for boaters who know that the journey is just as important as the destination. Read on as we share a few of the biggest benefits of taking out your Chaparral this Thanksgiving.
Savor a different sort of trip
Sure, boating instead of driving or flying might not always be the most practical choice—but it's certainly the most fun.
If you live somewhere with warmer weather, you can get away with a boat trip that lets you truly enjoy the view—whether you're cruising up the coastline, or along a favorite river or intracoastal, you're sure to enjoy the change of scenery, the crisp air, the unique tranquility. As everyone else fuels up to hit the road, you might just find that your favorite waterway is a little quieter than usual, giving you more room to spread out and enjoy the ride.
You can also combine cruisin' with your regular itinerary, towing your boat part of the way and then cruising when you get a little closer to your destination. However you do it, cruising your way home this Thanksgiving is a surefire way to spice up the holiday with a uniquely aquatic flair.
Give thanks
What better way to celebrate Thanksgiving, than by indulging in one of the pastimes for which you're most thankful? If the holiday is all about appreciation, then it's hard to go wrong with a trip on the water where you can reflect on the things that matter most—family, friends, quality time together—while having some fun along the way.
Enjoy dinner on the water
If the weather's not too nippy, why not take your Thanksgiving week boating to the next level and actually enjoy dinner on board? It's a beloved al fresco tradition for those who dwell in warmer climates. Keep things casual with a potluck-style meal and dock somewhere with a view for an easy, breezy meal in the heart of paradise.
Ready to cruise? A smooth, sunny adventure on your Chaparral may not be the traditional way to get around on Thanksgiving—but this year, start a new tradition and enjoy the ride!