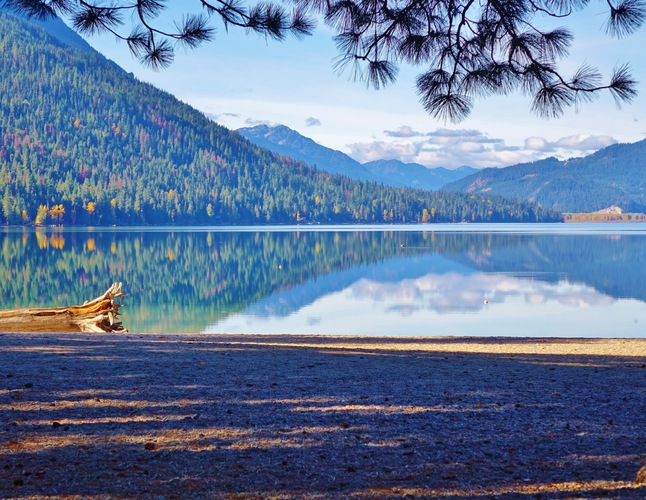 Guten tag unt prost! That's "good day" and "cheers" in German, two phrases that will come in handy as you enjoy Oktoberfest fun this fall!
While the traditional festival takes place in Munich—a lively, al fresco gathering where cool refreshment can be found under tents aplenty—there is more than one way to enjoy this beloved celebration. One of our favorites? Taking your Oktoberfest fun to the water!
As it turns out, the spirit of spending time on the water—a carefree revelry and thirst for fun with family and friends—goes hand in hand with the meaning of Oktoberfest, a centuries-old tradition that began with the fun-filled celebration of a German royal wedding.
The connection goes even farther, since many Oktoberfest celebrations just so happen to take place next to beautiful bodies of water—aquatic vistas where you feel like you've traveled to a charming, festive and ever-inspiring world of old. They give you a chance to enjoy the water by day, and delicious foods and refreshing beverages when you're ready to dry off… a perfect combination, in our book.
Just read on as we explore a few top spots!
Munich, Bavaria
Our list, naturally, starts with the heart and soul of Oktoberfest—the city of Munich! Nestled among Bavaria's rolling, fairytale-esque landscape, Munich offers a sweet getaway for those looking to soak up the history, culture and character of the original (and most beloved) Oktoberfest stomping grounds.
Before you head to those famous beer tents for live folk music and delicious drinks and bites with friends, why not carve out some time on the water? First-time foreign visitors might assume that Munich isn't much of a boating town—but look again. The city is within easy driving distance of many lakes, including the beautiful Ammersee (or "Ammer Lake"), a gem of the Bavarian Alps that adds a playful air to the region. 27 miles of shoreline provide plenty of room for boats of all sizes— from your Chaparral powerboat to cozy canoes and kayaks. You can enjoy a thrilling day on the water or a leisurely cruise along the shore—or both—and can even soak up some local history along the way. Visitors will especially love seeing the Kurparkschlössl or "Little Castle" in Herrsching, located on Ammersee's shores—an idyllic reflection of old-time architecture and the famous Bavarian aesthetic.
Leavenworth, Washington
You don't necessarily need a passport for a slice of that quintessential Bavarian charm, of course. Stateside, the small town of Leavenworth, Washington emulates the classic style throughout— with those famous angular roofs and colorful facades (decked out in familiar wood framing), you'll feel as though you stepped into Bavaria itself. The surrounding landscape also gives you that idea—in place of the Alps, Leavenworth sits among the mighty Cascades.
In keeping with its Bavarian inspiration, Leavenworth hosts its own take on Oktoberfest—a beautiful event pulled straight from tradition, something locals call the "next best thing" to the Munich festival itself. The fun spans across three weekends throughout October, so there are plenty of opportunities for fun on land (and under those famous tents). In the meantime, hop on the water and explore the quiet side of Washington! Seattle's a couple hours' drive to the west, but even closer to Leavenworth you'll find Lake Wenatchee—a mountain lake with some serious character.
Sweeping views of the Cascades and their lush foothills—at this time of year, still glowing in their end-of-summer brilliance—characterize the experience here. Atop the clear water, you can enjoy a relaxing cruise around the lake. There is still time to enjoy classic water activities like waterskiing and wakeboarding, but if you prefer a quieter pace—simply enjoying the view or going camping— you will find the perfect environment for tranquility, too. Wenatchee is a hidden gem worth seeking out this Oktoberfest!
New Braunfels, Texas
Texas boaters will delight in Wurstfest, a delicious spin on the merriment of Oktoberfest—one that puts them right at the heart of an aquatic paradise.
Named after the historic German city of Braunfels, New Braunfels puts on Wurstfest to celebrate its German heritage. It's a popular attraction for locals and visitors alike, a chance to indulge in delicious sausage and classic Bavarian-inspired beverages—you're even welcome to don your dirndl dresses and lederhosen!
You can don your Wurstfest best on board if you'd like! The region surrounding New Braunfels provides ample opportunities to hit the water and have some fun. North of town you'll find Canyon Lake—to the south, Lake Dunlap. Each offers terrific opportunities for cruising, wakeboarding and exploring quieter coves off the main channel. If you're in the mood to simply raft around and soak up some sun, you can even float the Comal River. Known as "the longest shortest river in the world," it offers a small-town feel… but big appeal for families and those who simply want to get back to nature at their own pace.
We hope that these destinations have inspired you to add "Boat-toberfest" fun to your fall boating itinerary! Don't forget to share stories (and photos!) of your adventures through the season ahead.