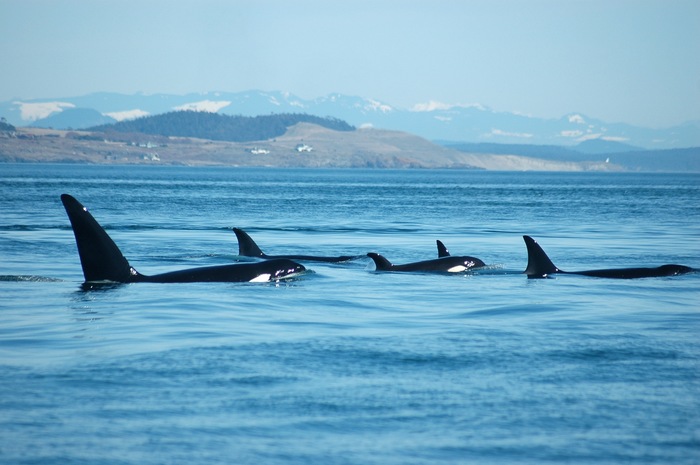 There's more going on in the alluring quietude of Washington's San Juan Islands than the landscape lets on—like, for example, the bevy of orcas who make the islands their home.
Wondering where to go (and what you'll see) in this enchanting Pacific expanse? Look no further than today's blog for a guide to exploring the San Juan Islands from your Chaparral.
Getting around
You know those moments that make you stop, look around, and just savor the sights around you? The San Juan Islands offer that kind of awe at just about every stop.
Getting around is pretty easy—have Chaparral, will travel! The islands themselves can be a bit deceptive, as their natural beauty and lush green peaks hide the amenities that sit onshore: the largest islands, like San Juan or Orcas, offer marinas, restaurants, accommodations and more. That means you can enjoy a small taste of each island (hiking on Yellow Island, picknicking on Orcas, etc.) or soak up a day at each and continue your journey the next morning. Renting a kayak or packing one board will let you delve closer to the little waterways that diverge from the ocean path.
Exploring views from on-land peaks...
Each island offers a unique kind of atmosphere to explore. On Yellow Island, it's all about the vivid wildflowers that add a dramatic golden hue to the landscape (compounding the beauty of the blue water beyond the coast). On Lopez Island, aptly-named the "Friendly Isle," there's a small-town vibe to explore by bike or on foot as you hike around. Of course, these spots are just the beginning—and on-land excursions only make up half of what the San Juans are all about.
… and the deep blue sea
Of course, we couldn't forget about the main attraction: the islands' resident orcas other marine mammals who thrive by their shores.
To see them in action, you have a few options. For an on-shore experience, where you can spend an afternoon with a picnic and your binoculars in hand, visiting San Juan Island's Whale Watch Park (officially Lime Kiln Point State Park) gives you some good chances.
From your boat, of course, your best bet is to keep your eyes peeled wherever you roam! If you a spot a pod in action, just slow down or idle so that you don't steer the whales away—they're a sight best experienced with all of your attention! At this time of year, you have the opportunity to spot orcas (known for their black color and white markings), humpbacks, minke whales, as well as smaller finds like harbor seals basking on rocky island outcrops.
With their mystique and recreation that abounds onshore and off, the San Juan Islands make for a ready-made vacation this summer. Don't forget to stop by Seattle Water Sports for your mainland connection to all the Pacific Northwest has to offer!