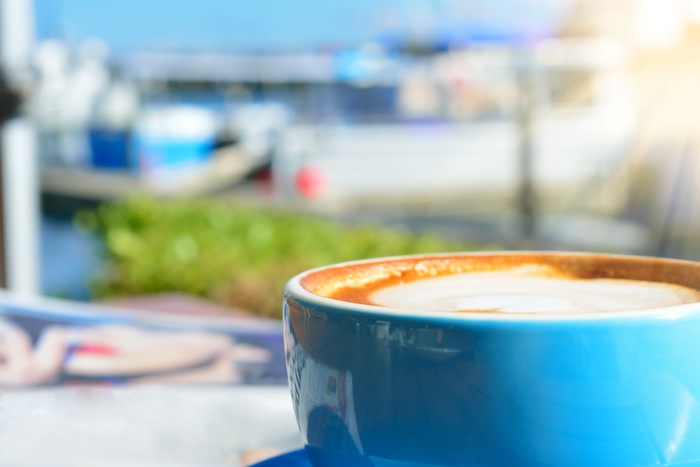 On cold days, we boaters like to daydream about returning to the water: to the sunshine, the rhythm of the waves, the aroma of fresh surf and turf wafting through the air as you sit down to enjoy a laidback waterfront bite…
It's times like this when we most crave the carefree pleasure of dockside dining after a long, fulfilling day on the water. But don't stop at daydreaming—today, we're taking a virtual tour of five delicious waterfront spots you can pair with an afternoon of boating. Make reservations to warm up this winter… or start planning the first stop on your springtime itinerary!
Islamorada, Florida: Lorelei's Restaurant & Cabana Bar
Cruising down the Florida Keys? After a thrilling day of boarding or fishing the "Sport Fishing Capital of the World," Islamorada, unwind and recharge at one of the village's favorite on-the-water spots. Lorelei's Restaurant & Cabana Bar offers you the chance to enjoy a delicious seafood meal—they'll even cook your fresh catch for you, if you'd like—against the backdrop of a setting sun, the ocean breeze, and live music that invites you to sway as you dig your toes into the sand. It's the island experience exemplified: a place where time and the concerns of life on land seem to fade away with every salty breeze.
Lake Havasu, Arizona: Turtle Grille
For lake boaters, it doesn't get much better than Arizona's Lake Havasu, an expansive freshwater spot known for its pristine turquoise surface that stands out against the hilly desert backdrop. Mild winters make it especially attractive for those looking to escape the ice back home. For a much-deserved lunch break between fast-paced cruising or boarding, be sure to stop at Turtle Grille, located at The Nautical Beach Resort. Lake Havasu may be landlocked, but the Grille will make you feel as though you've stumbled upon the Pacific itself—a charming island theme, paired with delicious seafood and an easygoing atmosphere, contribute to a true sense of laidback comfort. For those who prefer to stay on the water, you can even order boat-up dining to go!
San Diego, California: Bali Hai Restaurant
Offering gorgeous views of San Diego Bay Harbor, Bali Hai delivers a taste of the Hawaiian Islands to SoCal. Located on Shelter Island, you can dock-and-dine to get to Bali Hai—begin your day there with brunch before jetting off to explore the Bay, or wind down with Happy Hour after a fun day on the water. Whichever way you do it, you will be treated to flavorful Pacific-inspired eats, each plate adorned in color and freshness that only local seafood can deliver.
Waikiki, Hawaii: Barefoot Beach Café
Of course, if you crave the real deal, head to Hawaii itself! Not only do the islands offer an abundance of boating, fishing and water sport opportunities—they deliver delicious food, too, even in the most casual of settings. The laidback Barefoot Beach Café in Waikiki is one such place, aptly named for its al fresco setting and welcoming ambiance. Dig into local favorites like fresh-caught Ahi Poke Bowls or Hawaiian barbecue as you enjoy the ocean view and live music on the lanai. Beyond the beach, there's lots to explore—the sunny cityscape of Honolulu itself or, on the opposite shore, the secluded charm of Kaneohe Bay where a sandbar, Ahu O Laka, offers an effortless way to lounge around in the water with friends.
Sydney, Australia: Nick's Bar & Grill
We're heading down to the South Pacific for the final stop on our virtual tour: Sydney, Australia. The beloved, boat-loving city—known best for an opera house whose design mirrors sailboats in the Harbour—is a prime place to cruise around, or to begin your journey to other destinations along the New South Wales coast. For a satisfying midday lunch, or a dinner to cap off a leisurely day of cruising, head to Nick's Bar & Grill. Vibrant, al fresco seating provides the ideal backdrop to your authentic, Australian dining experience. Dig into regional favorites like Sydney Rock Oysters or Moreton Bay Bugs: flat, lobster-like crustaceans that serve as a mainstay for the Sydney seafood scene. It's a lively destination you're sure to dig on your Australian boating adventure.
Dining by the water is about more than fueling up—it's about slowing down, enjoying the breeze, and learning that getting there truly is half the fun. These destinations get it. We hope that today's virtual tour helps you seek out exciting (and always appetizing) adventures in the months ahead!