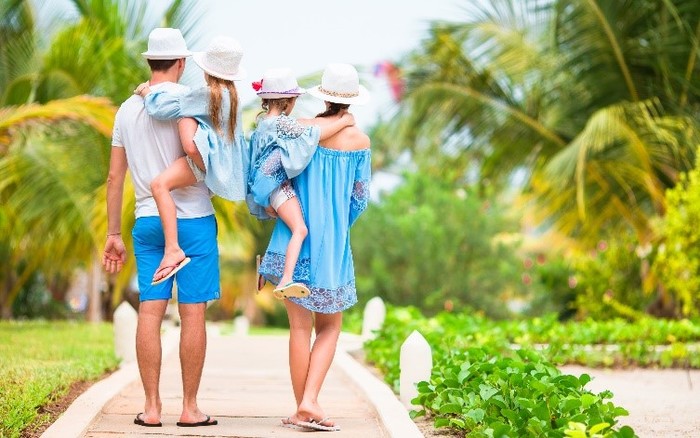 Somewhere between relaxing at home, and enjoying a full-fledged vacation, sits the sweet, hybrid treat of a daycation—for when you want to travel, but not too far out of your way.
It's the perfect solution for those looking to rediscover the place they call "home," or to enjoy nearby attractions off the beaten path of their chosen vacation spot. Either way, your daycation is calling—and we've got the tips on how to best enjoy it from your Chaparral boat. Just read on as we share our guide to daycations done right!
We hope that these ideas help you enjoy the daycation you've been dreaming about.
Chart your itinerary
One of the best ways to ensure that you're getting the most out of your daycation, is to chart out your itinerary. Even if you think you know these old stomping grounds, think again and spend some time online (or in person—check with your local Chaparral dealer, for instance) to get a sense of what the locals like to do and where.
We'll use the Fort Lauderdale region—a bustling boating haven, especially at this time of year as Northern boaters flock to enjoy its warmth and sunshine—as an example for an itinerary that might work for you. If you're staying in Fort Lauderdale, a "daycation" to the popular destinations of Islamorada in the Keys (a top spot for sport fishing—one of the best in the world, in fact), Miami Beach, or even up to the Palm Beaches is more than within reach. Each spot has something unique to offer, too—the Keys are perfect for laidback lounging around and exciting action on the water, while Palm and Miami Beach are perfect for lux, leisurely cruising around gorgeous waterfront architecture (and, of course, landing a few catches, too!).
Be flexible
At the same time, don't forget to be flexible, as well! The nature of the water ensures that you'll never cruise the same canal twice—or the same lake, or waterfront hotspot—so be sure to be open to new adventures and attractions along the way that might not have been there before.
Fuel up
Daycations in popular areas (from South Florida to Southern California) are easy to enjoy because you're rarely far from a marina and place to fuel up. Just be sure to chart those places on your course so that you don't forget… and so that you can keep going farther and farther.
Put on your tourist hat
We think living like a tourist—combing the beach for souvenirs, picking up maps and mementos everywhere you go—is one of the truly enjoyable parts of vacations and daycations. Embrace the laidback, tourist mindset and get to know your surroundings from the lens of a traveler, even if you're not far from home.
Opt for a versatile look
If you're taking a daycation by water, you never quite know what the day will bring, so opt for a versatile look—purposeful pieces and a sweater or hat to toss on when you need it—which keeps you ready for anything and everything.
Pack daycation must-haves for fun on the water
Don't forget about the daycation essentials! This isn't just another day on the water, after all. Be sure to pack your board, ski gear and anything else you might need to enjoy your aquatic adventure.
We hope that these tips help you get even more out of your Chaparral daycation.
(You can even put your newfound know-how to the test during this month's Fort Lauderdale International Boat Show, where a variety of attractions abound just beyond the show's South Florida mainstage. We hope to see you there!)